Free E-Book!
5 Creative Ways to Thrive in the NICU:
A Therapist's Guide to Happiness
Our Corporate Sponsors
"Individually, we are one drop. Together, we are an ocean."

Ryunosuke Satoro
In the spirit of serving neonatal therapists all over the world, we thank the following NANT 365 Corporate Sponsors for their year-long support, commitment and vision.
We can't serve the babies in our care without safe, innovative products and services.
Thank you for your ongoing dedication to excellence as we collectively strive to improve quality of life for premature and medically fragile infants everywhere.
Sue Ludwig, President and Founder
Platinum Sponsors
Innara Health
Innara Health(TM) (formerly KCBioMedix(R)) is an innovative leader in neurodevelopmental care. The company's flagship product, the FDA-approved NTrainer System(R), is the first and only technology that assesses and reinforces non-nutritive suck (NNS) in newborns and infants born prematurely in critical care settings. Developed from 20 years of extensive research, the NTrainer System is used by many top-tier children's hospitals and academic medical centers to improve the quality of care for babies born preterm.
The NTrainer System uses groundbreaking technology to accurately assess and therapeutically promote NNS - a vital skill linked to faster transitions to oral feeds, more rapid weight gain, shortened hospital stays and reduced hospitals costs. It is revolutionizing NICU and CTICU feeding for premature infants.
Neonatal therapists use the NTrainer System as both predictive and therapeutic technology during gavage feeding, and before breast or bottle feeding. It offers therapists a data-driven method to both measure and reinforce the preterm infant's NNS feeding skills.
Assessment: The NTrainer System provides standardized, objective, quantitative results of the infant's NNS organization. On-screen data and printed reports empower neonatal therapists to make more informed decisions using reliable data.
Therapy: The NTrainer System provides a clinically proven ororhythmic stimulation therapy to reinforce NNS. Studies prove this type of treatment effectively improves NNS development and oral feeding success in preterm infants who are at risk for oromotor dysfunction.
To learn more about how the NTrainer System improves health outcomes through innovation for the world's most vulnerable population - premature infants - visit us at the NANT conference or online at Innarahealth.com.
Platinum Sponsors
Invictus
Invictus Medical is a San Antonio, Texas-based medical device company that aims to ensure that children be able to attain their developmental milestones. Founded in 2011, Invictus Medical is dedicated to securing healthy development in newborns by providing innovative products, services, and solutions to the healthcare professional and consumer markets.
Their first product, the Invictus Medical, Inc. Gel Shield, is a gel-filled positioning device that helps alleviate external pressure on the cranium caused by prolonged immobility or other conditions where frequent repositioning is contraindicated. Reducing this external pressure can also reduce the likelihood of other pressure-related issues that may arise.
To learn more about Invictus Medical, Inc. and their revolutionary technology in the Invictus Medical, Inc. Gel Shield, visit them at the NANT conference or online at www.invictusmed.com.
Gold Sponsors
Philips Mother & Child Care
Your passion, our commitment
From the hospital to the home, Philips is committed to delivering the next generation of care for mother and child, right from the beginning. We share your passion for doing all you can to provide the best care possible, whatever the course of a new life. And we're committed to providing you with innovative, clinically proven solutions and a broad range of support.
For more than 40 years, Philips has helped caregivers deliver the comprehensive care mothers and babies deserve, whether it's basic care for a healthy mom or intensive treatment for your most fragile preemie. We recognize that addressing immediate concerns is just as critical as providing long-term developmental well-being.
And our innovative, evidence-based solutions are developed to support a baby's growth, while helping newborns bond with parents and family. In the hospital, Philips breakthrough imaging and monitoring products, developmentally supportive NICU and PICU solutions, and advanced clinical information systems help you plan better, work more efficiently, and make more informed clinical decisions. When it's time to go home, Philips is there with nursing, feeding, soothing, jaundice management, and monitoring solutions you can use to help mothers, babies and their families get off to a healthy start.
Silver Sponsors
DR. Browns
Silver Sponsors
Power Device
The National Association of Neonatal Therapists (NANT) is a network created specifically for neonatal occupational therapists, physical therapists, and speech-language pathologists. NANT provides multiple ways for neonatal therapists to connect, learn, mentor and inspire while advancing this focused field of therapy on a national level.
NANT News
By Laura Madlinger-Lewis April 15, 2014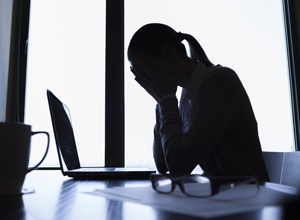 Have you logged into your Facebook or other social media account today? I have - more than once. It's probably fair to assume that parents of preterm infants are no different and have also utilized Facebook, Twitter, or another form of social media recently. Social media sites have become an easily accessible avenue not only for connecting with others, but also for gathering health-related information.
How often do we as neonatal therapists begin a conversation with a mother regarding her baby's development, stress cues, or feeding only to discover that she has already begun researching these topics online, and can pull up several related pages or comment threads on her smartphone? This can be a very positive thing, as we want families to gather all the information that they need to understand what is happening with their babies, and to receive support from others. However, we are also left wondering about their experiences with social media - is the information they are accessing adequate? Are they finding what they want?
Researchers at the Charite University Medical Center in Berlin, Germany sought to understand use of social networking sites by parents of very low birth weight infants. Researchers analyzed data from surveys completed by 141 families after their babies were discharged from the NICU. They found that a low number of parents actually exchanged information about their infants on social networking sites. The majority of these respondents reported that participating in online exchange with other parents was helpful, yet inadequately met their needs. Researchers also found that these exchanges alleviated concerns in 46.4% of parents, but actually increased fears in 22.2%. Additionally, a majority of parents surveyed reported that they would be interested in joining a local, hospital-based online networking site devoted specifically to parents of preterm infants. Interestingly, one of the topics that parents would want to know about most was availability of local therapists and follow-up services.
Many of the parents with whom we work are probably finding helpful, but inadequate information about prematurity on social networking sites. Perhaps we as neonatal therapists can help by directing parents to internet sites that we know to have accurate and useful information. However, we can also help by making sure to provide accurate and thorough information during our interactions with parents, and directing them to other members of the medical team when additional questions arise. Further, we can work to promote the invaluable face-to-face social interactions between parents in the NICU. Neonatal therapists could also contribute to hospital-based social networking sites as hospital policy allows. Below is a link to the abstract for the above study, as well as information for accessing the full text article.
http://link.springer.com/article/10.1007/s00431-013-2067-7
Gabbert, T., Metze, B., Buehrer , C., & Garten, L. (2013). Use of social networking sites by parents of very low birth weight infants: Experiences and the potential of a dedicated site. European Journal of Pediatrics, 172 (12), 1671-1677.
By Sue Ludwig April 8, 2014
I nearly fell over when I saw Dr. Jill Bolte Taylor walk into the 1st NANT Conference Welcome Reception 3 years ago. She was our keynote speaker that year and we were told she likely wouldn't attend the reception. She wanted to save her energy for her presentation in the morning. But suddenly, there she …